THE DIFFERENCE ...
WHAT IS THE DIFFERENCE BETWEEN TRADITIONAL TREATMENT AND THE ARP TREATMENT PHILOSOPHY?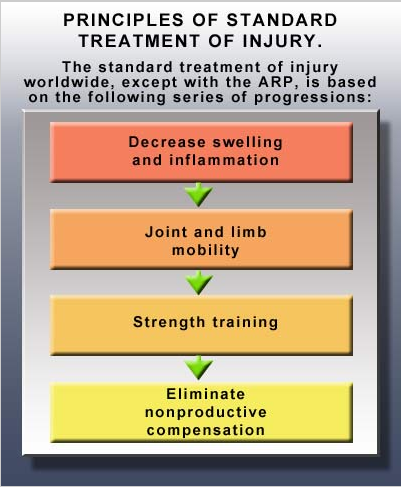 PRINCIPLES OF ARP TREATMENT OF INJURY
ARP treatment of injury attacks the last phase in the progression first. Maximal attention is paid to eliminating nonproductive compensation patterns.
Application of the ARP allows the identification of muscles producing the primary component of the compensation. Current is applied producing an overload of those muscles and a subsequent detraining of the compensation. Normal motor patterns are established early, eliminating the imprinting of nonproductive compensation.
The combination of this detraining and the unique effects of the ARP allows all 4 phases in the progression to be treated simultaneously producing accelerated recovery: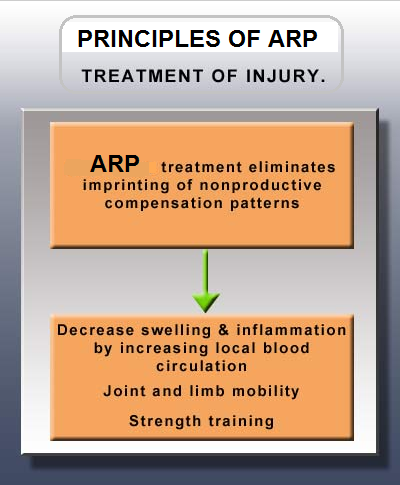 ---
WHY DOES THE ARP TREATMENT WORK FASTER?
IT ELIMINATES QUICKLY THE NON PRODUCTIVE RESPONSES TO INJURY.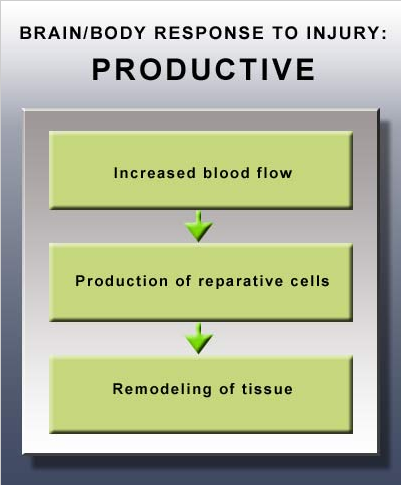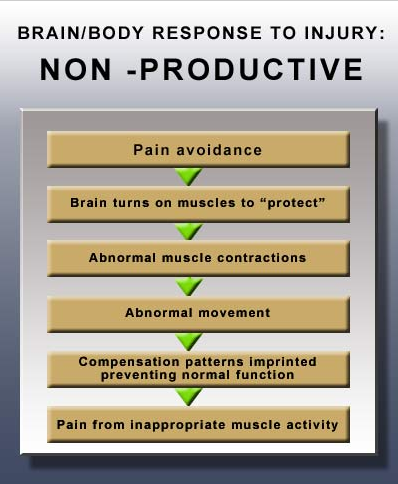 ---
HOW DOES THE ARP WORK?